lunedì, 27 luglio, 2015, 21:59 - Generale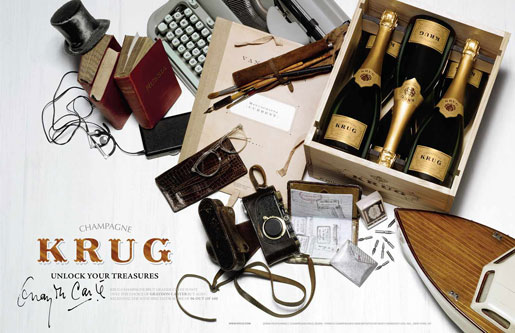 |
[ 0 trackbacks ]
|
permalink
---
domenica, 26 luglio, 2015, 11:33 - Generale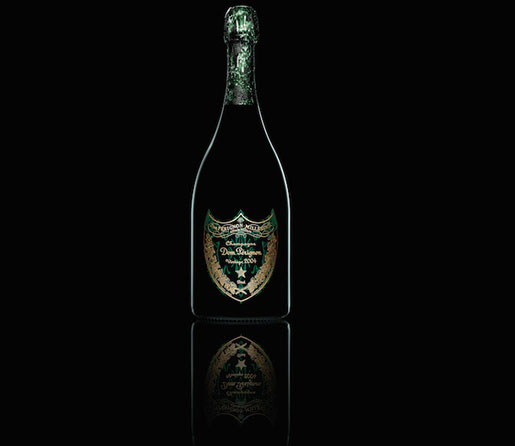 For a limited edition, Dutch fashion designer Iris van Herpen redesigned the visual identity of the Dom Pérignon Vintage 2004 on the metamorphosis and time's thematics. She dressed the package and the bottle with organic green and black patterns inspired by cocoons. She also imagined a piece "über-premium" called "Cocoonase". A creation to discover in images and through a Daniel Sannwald's spot.
|
[ 0 trackbacks ]
|
permalink
---
sabato, 25 luglio, 2015, 08:18 - Generale
The idea was to show students that Wizard would travel to Hopi Hari, but before going there kids would pose at the installation and post their pictures on Orkut, Facebook and Twitter.
|
[ 0 trackbacks ]
|
permalink
---
venerdì, 24 luglio, 2015, 16:29 - Generale
|
[ 0 trackbacks ]
|
permalink
---
giovedì, 23 luglio, 2015, 11:22 - Generale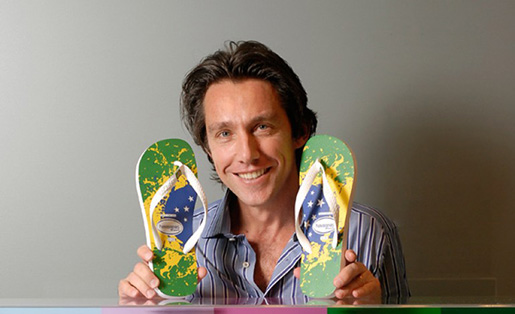 Il mercato europeo fa sempre più gola ad Havaianas, il brand celebre per le sue infradito di proprietà del gruppo brasiliano Alpargatas. Sbarcato in Europa nel 2008, in Italia, Francia, Uk, Spagna e Portogallo, il marchio oggi punta soprattutto a svilupparsi e a investire direttamente su altri mercati come Germania, Austria, Olanda e Belgio che prima erano gestiti attraverso distributori.
"In questi Paesi – ha dichiarato Eno Polo, presidente Emea di Alpargatas – ci muoveremo con la stessa strategia che abbiamo seguito quando abbiamo debuttato in Europa. E cioè prima di tutto faremo crescere la brand awarness attraverso investimenti in marketing e sulla piattaforma digitale e successivamente svilupperemo il marchio in termini di presenza sul canale distributivo".
Havaianas conta circa 127 punti vendita in Europa, di cui 22 in Italia (5 di proprietà). Un centinaio di questi sono stagionali e vengono perciò chiusi nei periodi più freddi dell'anno. Il brand è distribuito, inoltre, in circa 8mila multimarca europei, di cui 2250 doors solo in Italia. Il wholesale di Havaianas vale intorno all'80% dei ricavi totali.
L'Europa è il secondo mercato più importante, dopo il Brasile, per il marchio e l'Italia è senza dubbio sul primo gradino del podio tra i Paesi Ue. L'Europa, in cui l'obiettivo è quello di raddoppiare il fatturato entro il 2020, oggi registra circa tre volte le vendite degli Stati Uniti.
Havaianas vale circa il 50% del business del gruppo Alpargatas che nel 2014 ha fatturato circa 1,2 miliardi di euro. Nonostante il Brasile, in cui si vendono circa 200 milioni di paia di infradito all'anno, l'azienda sta attraversando un momento di crisi.
L'insegna carioca, pochi giorni fa, ha inaugurato il più grande negozio europeo, di circa 120 mq, a Barcellona.
Il brand, che nel 2012 ha festeggiato i 50 anni, è nato come calzatura democratica per le popolazioni più povere del Brasile. Oggi si è trasformato in un simbolo del Paese.
|
[ 0 trackbacks ]
|
permalink
---
Indietro
Altre notizie