lunedž, 30 marzo, 2015, 07:43 - Street art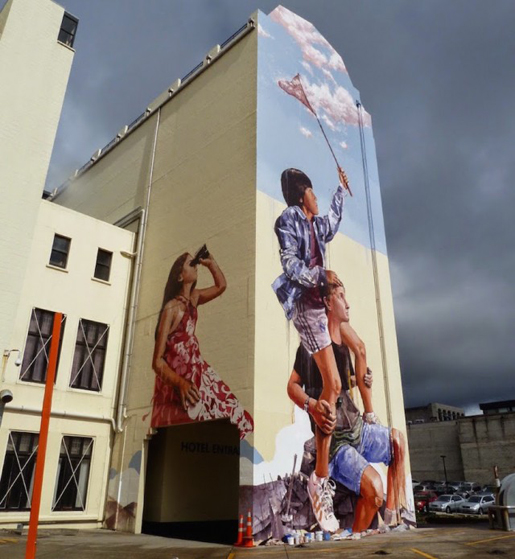 Australian street artist Fintan Magee just completed a new gigantic work in the streets of Dunedin in New Zealand. Another piece that shows three of his iconic characters trying to catch the clouds.
|
[ 0 trackbacks ]
|
permalink
---
mercoledž, 18 marzo, 2015, 09:51 - Street art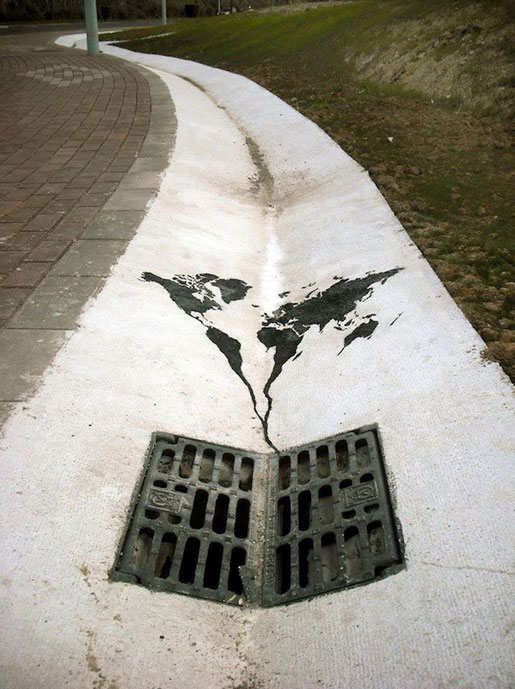 A collection of amazing works of street art in Spain, directed by Pejac. An entirely new and creative approach to the usual technique of street art. Works mostly in black and white representing graphics and representations known to all as the bar code, the Scarecrow, the world map.
|
[ 0 trackbacks ]
|
permalink
---
giovedž, 5 marzo, 2015, 12:12 - Street art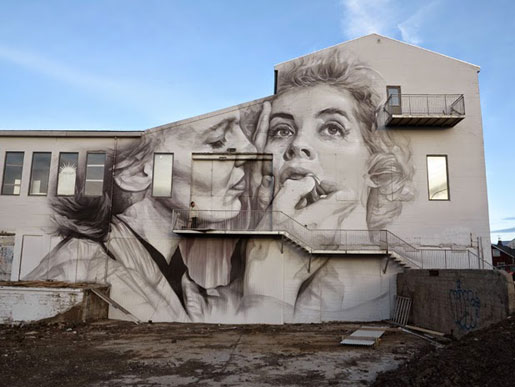 Guido van Helten is a young street artist who enjoys covering the walls with gigantic monochrome portraits. Indirectly, Guido places people at the center of the town and has a close look at the world around him.
|
[ 0 trackbacks ]
|
permalink
---
mercoledž, 4 marzo, 2015, 10:57 - Street art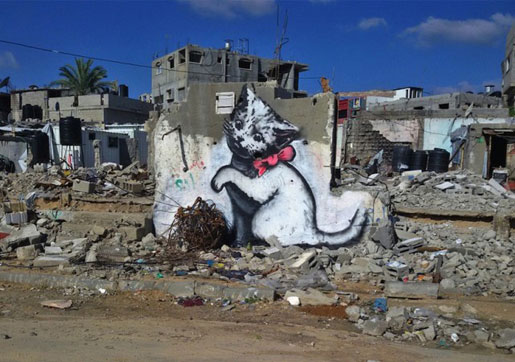 tís been a while since Banksy had not manifested. At each of its artistic appearances, he provokes. Check out his recent works created in Gaza in Palestine. Banksy in 2015 presses where it hurts.
|
[ 0 trackbacks ]
|
permalink
---
venerdž, 13 febbraio, 2015, 12:46 - Street art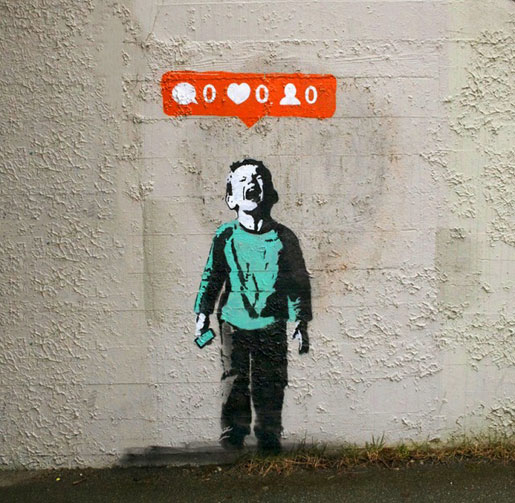 iHeart a street artist based in Vancouver, has created a series of street composition in which each image examines our relationship with our contemporary culture, social media and its connection to a generation of children.
|
[ 0 trackbacks ]
|
permalink
---
Altre notizie